South West Motor Traders receive assistance from SYNETIQ…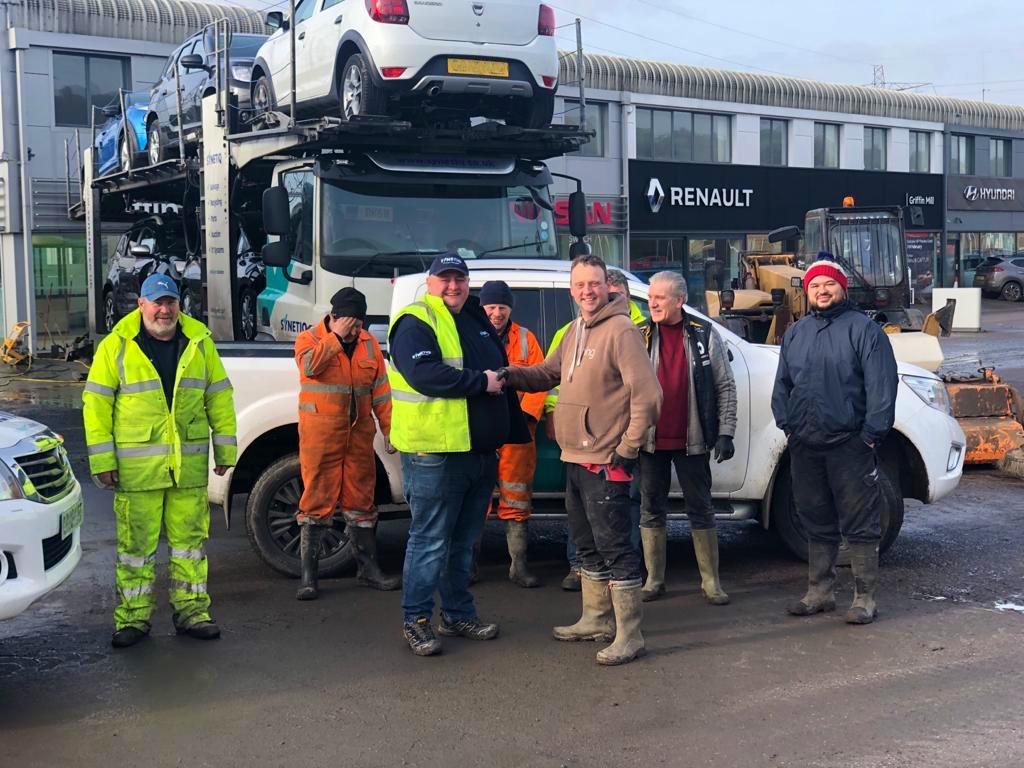 Severe weather caused a chaotic start to 2020, resulting in major disruption for many businesses.
On Sunday 16th February, the fourth storm of the year hit Pontypridd, South Wales. Over a month's worth of rain fell in 48 hours, resulting in significant flooding across the area. Over 1000 homes were damaged within the borough, with many businesses also left underwater.
The local motor trade and repair centres are badly affected, returning to work on Monday 17th February to find thousands of vehicles and multiple businesses damaged by flood water. SYNETIQ received notification from its insurance client with several policy holders in need of urgent assistance the area.
SYNETIQs Major Incident team was deployed from sites in Winsford and Nantwich, arriving at the area on Tuesday evening. At first light on Wednesday, a recovery strategy was developed with the Insurer and policy holders, with a strict timescale agreed.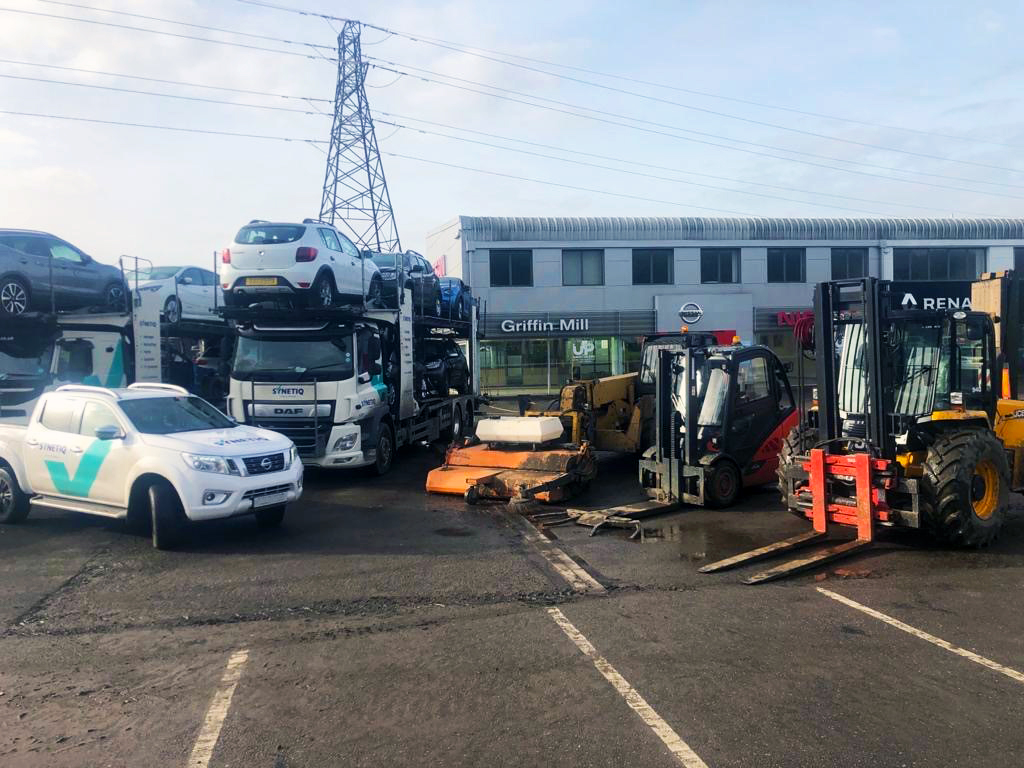 SYNETIQ immediately deployed a fleet of vehicle transporters, forklift trucks, telehandlers and sweepers. By the end of the week, SYNETIQ had cleared 4 primary sites, recovering over 300 vehicles using over 100 transporter journeys.
Over 100 tonnes of river silt and debris was moved from forecourts, enabling policy holders to continue repairs to the property. SYNETIQ will have the remaining areas cleared by the end of the week, helping to assess 150 vehicles as part of a further claim. As a result, the total number of vehicles SYNETIQ has recovered from the Pontypridd area will be over 1000.
Mike Griffin is Operations Manager at Griffin Mill, one of the businesses affected by the flooding, said: "Within 24 hours, SYNETIQ had mobilised machinery to recover the flood damaged vehicles and had removed all vehicles on our forecourt and showroom within the first day. SYNETIQ also provided machinery to assist with the clean-up operation of the silt left after the floods receded. The whole operation was conducted efficiently, and the area cleared before many other motor traders in the area. This enabled us to carry on with the rest of the repairs required to our premises. Thanks again to Synetiq for all they have done."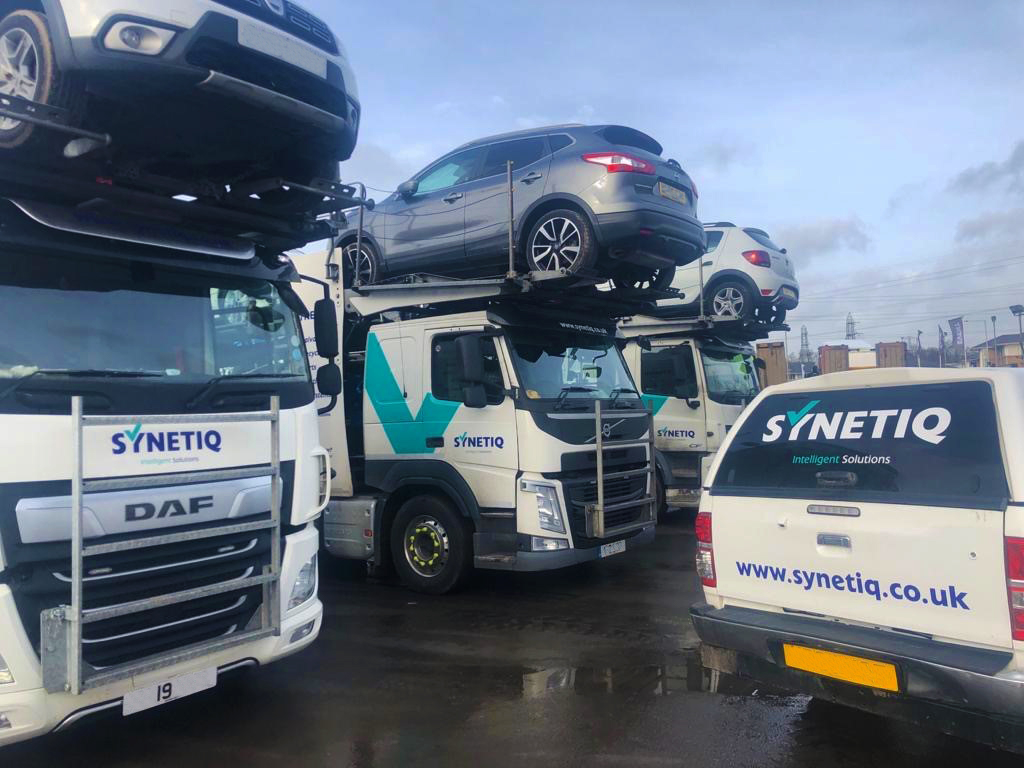 Unpredictable weather remains a risk to businesses in the motor trade across the country, but SYNETIQ remains on hand, reacting quickly whenever necessary. Regular investment in equipment and infrastructure also helps SYNETIQ offer the best possible service to its Insurance clients.
---