British Gas is one of the UK's best-known companies, with a history stretching back over 200 years. Its iconic bright blue vans are a regular sight on the road, carrying thousands of Engineers between homes and businesses across the country.
The British Gas fleet is made up of around 11,400 vehicles, making it one of the largest in the country. Managing a fleet of this size comes with significant responsibilities – from environmental performance to the practicalities of vehicle downtime and cost reduction. Steve Winter, Head of Fleet at British Gas, says the business is always open to exploring new, innovative ways of working.
"We're constantly considering new initiatives to keep our engineer's mobile whilst doing right by our customers, employees and the environment," says Steve. In March 2020, the business was named as Fleet of the Year at the Fleet News' Awards, for its range of initiatives concerning vehicle downtime, driver welfare and environmental performance.
British Gas is in partnership with MyGreenFleet, a service provided by SYNETIQ, the UK's largest salvage and vehicle recycling company. SYNETIQ prides itself on intelligent solutions and provides the compliant handling of British Gas salvage vehicles. No salvage vehicles are resold, with the shells crushed and recycled on site, ensuring they can never return to the road.
Some vehicles still contain perfectly good, non-safety-related parts – known as green parts – and these are sold back to British Gas repair partners (Hitachi and SOPP+SOPP) for re-use on its own vehicles. This simple yet incredibly effective process has helped British Gas save millions of pounds since it began in 2012.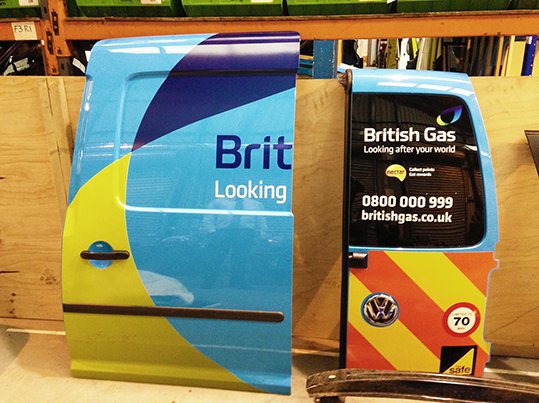 "What surprises me is the number of fleets which aren't considering the use of green parts," says Steve. "The cost savings and environmental benefits are clearly visible in the data provided by SYNETIQ, and we're happy with the service provided."
SYNETIQ green parts are OEM, non-safety critical, quality-controlled parts, such as doors, bumpers, and lights, and are perfect for reuse on damaged repairable British Gas vehicles. Parts are often already painted and stickered to match and are delivered to British Gas accident/fleet management partners using SYNETIQ MyGreenFleet inhouse logistics, within 48 hours. This means Engineers can get back on the road more quickly, and unnecessary manufacturing of new parts is reduced.
Since 2012, SYNETIQ MyGreenFleet have supplied over 1200 doors alone, for use on British Gas vehicles – saving more than 120,000kg of CO2 against comparable new doors. Over 6500 non-safety related green parts have been supplied in total, generating a truly significant saving.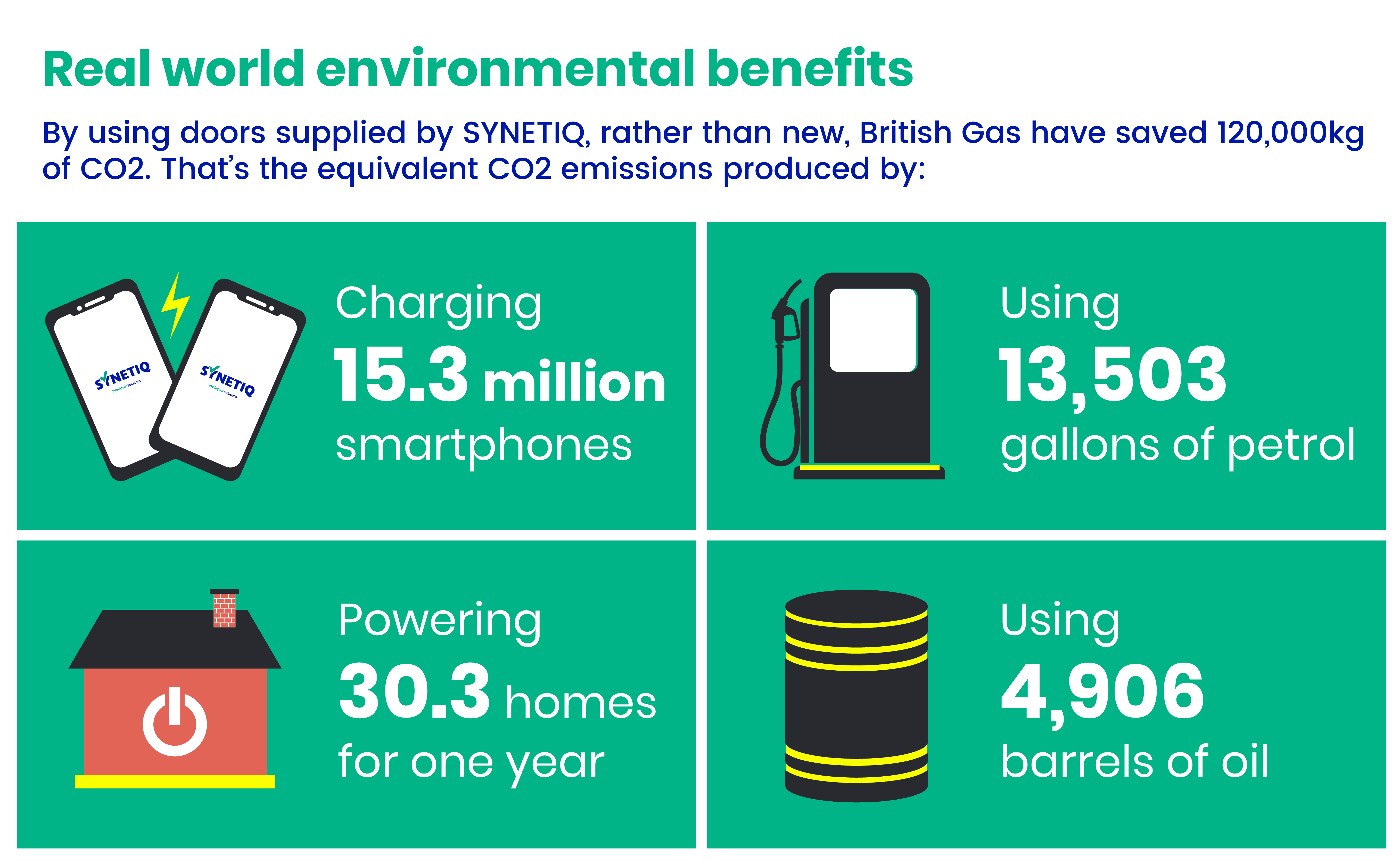 Green parts are up to 70% cheaper when compared with new, OEM parts, and act as a like for like replacement. Accurate data is available to British Gas within MyGreenFleet, providing insight on cost savings, units, and performance against agreed service level agreements – such as delivery time. Use of green parts often reduces vehicle downtime, meaning Engineers can get back on the road more quickly.
Jason Cross, Client Relationship Director at SYNETIQ, says the business is proud to be trusted by British Gas. "We like saying yes," says Jason. "We pride ourselves on removing the barriers or problems that crop up when operating such a vast fleet."
SYNETIQ also provides 'waste and destock' services, where a SYNETIQ employee can empty vans of equipment and personal belongings and securely return them, disposing of any waste.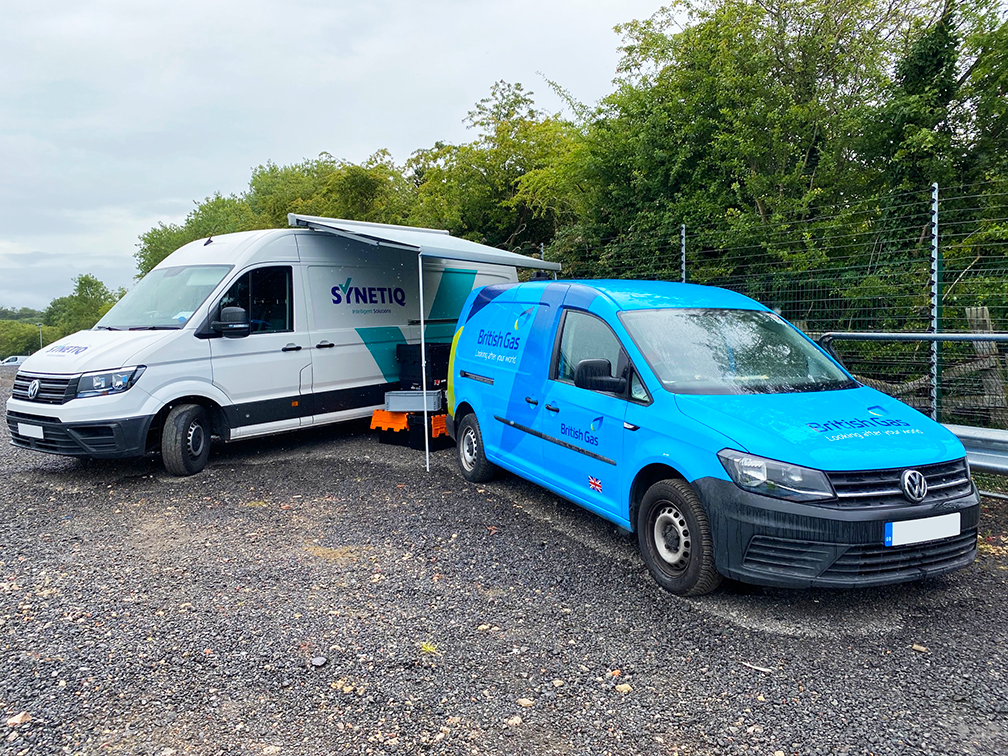 Technical equipment used by Engineers can also be transferred from one vehicle to another in the event of it switching drivers. Ladders and scales are stored securely on SYNETIQ sites, and either returned to British Gas or transferred to another vehicle. This protects valuable equipment from theft and further reduces 'vehicle of road' (VOR) time.
"We're very proud to be trusted by British Gas – it means a lot to our business," says Jason. "I'm pleased to share that Steve recently awarded us a score of '10' in our recent client satisfaction survey. We're looking forward to working with them to provide more intelligent solutions for the future."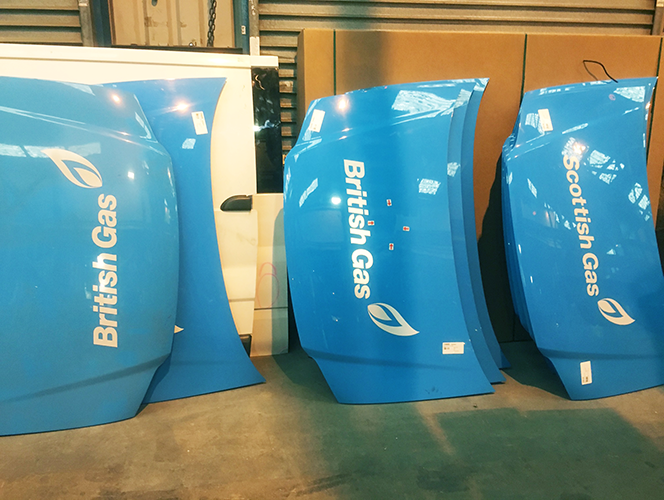 ---