For many expectant couples, welcoming a new-born into the world can be a bit of a rollercoaster… But that's nothing compared to an arrival you aren't expecting at all.

That rare event became a reality for a Doncaster couple this week, when David Greenall delivered his fourth child at home after his wife Helen unexpectedly went into labour.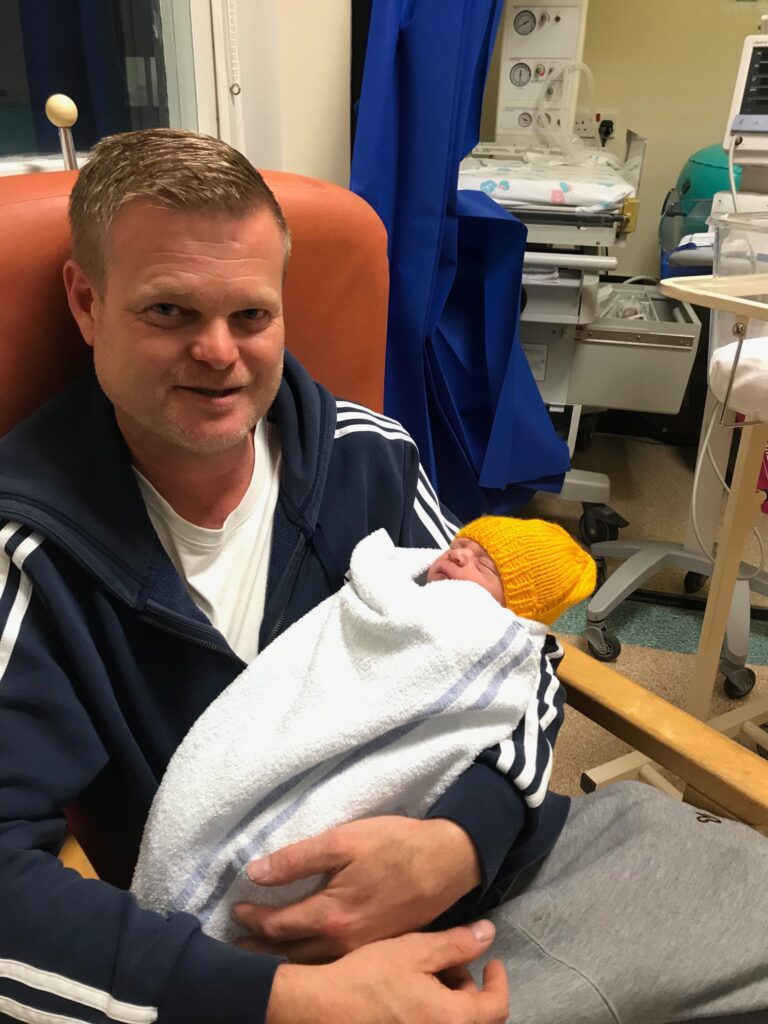 The couple, who live in Wheatley, decided not to have any more children seven years ago – leaving the chance of another pregnancy at less than 1%. After numerous visits with her doctor over the last few months, Helen was reporting stomach pains and other symptoms, but both the couple and GP's believed that pregnancy was out of the question.
David, who works at SYNETIQ in Adwick-le-Street, was relaxing at home after his eldest son's 18th birthday celebrations when he heard cries from his wife upstairs. Racing to Helen's side, the couple were astounded when they realised their unexpected arrival was on his way.
David's work colleagues were just as surprised… Andrew Brister, David's manager, couldn't quite believe it when he received a call from David requesting immediate paternity leave.
Freddie was born weighing 4lbs 2oz and is doing well. SYNETIQ is delighted for the Greenall family and currently supporting with David's last-minute paternity leave.
NOTES TO EDITOR
SYNETIQ Ltd was created and launched on the 1st March 2019.
As the largest UK owned salvage and vehicle recycling company SYNETIQ create intelligent solutions for some of the countries' leading Insurers, company fleets and police forces. SYNETIQ are trusted to process vehicles through auctions, green parts sales, and recycling processes.
The company was formed following the successful merger of Car Transplants, Motorhog, FAB Recycling and DH Systems. Headquartered in Doncaster SYNETIQ now has 517 employees spread across sites nationwide.
For further information please contact:
Martine Johnson, Marketing Executive
Or go to:
https://www.synetiq.co.uk/
---