SYNETIQ is delighted to announce it has renewed its multi-year agreement with Covéa Insurance, to continue providing salvage management and green parts supply across the UK. SYNETIQ shares Covéa's values and strategic alignment, which are the primary reasons for the success of the partnership.
Alastair Sherwin, Claims Motor Engineers Manager at Covéa Insurance, said "SYNETIQ's values of care, simplicity and integrity align perfectly with our own vision, and we've stood side by side throughout the pandemic to continue helping our customers.
"SYNETIQ are transparent, reliable and friendly to deal with, with high standards in compliance, GDPR protection and ISO accreditation. We're also impressed with the way they're investing in the future, as we all strive towards becoming more sustainable." Continued Alastair.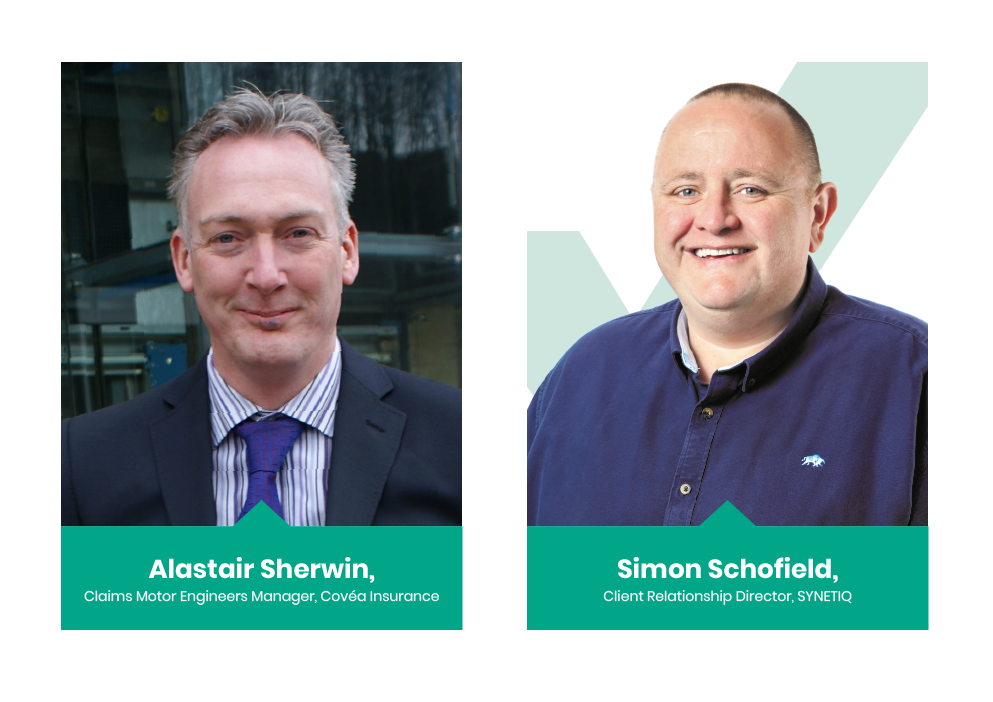 Simon Schofield, Client Director at SYNETIQ, said: "Having worked with Covéa on designing and implementing new processes, I am delighted that our excellent relationship has been recognised with a new agreement. Our recent investments in new technology, reporting and processes are in-line with our corporate strategy. As we look to the future, we will be focusing on providing a great service, with sustainability at the core."
SYNETIQ has recently implemented new storage and recovery processes, along with document and key management, to maximise efficiency and customer experience for Covéa and its policyholders.
SYNETIQ, the UK's largest integrated salvage and vehicle recycling company, recently announced a new, state-of-the-art facility for processing electric vehicles at its Winsford site. As the UK heads towards a ban on new petrol and diesel car sales by 2030, SYNETIQ is gearing up its capacity to process new vehicle technology at scale.
Covéa Insurance is part of the French mutual insurance group Covéa and was established in the UK over 60 years ago. It offers a range of insurance services, including commercial, motor, property and protection, as well as life and critical illness cover.
---