Anna Reade, Client Relationship Manager at SYNETIQ, is now qualified as a Certified GDPR Practitioner.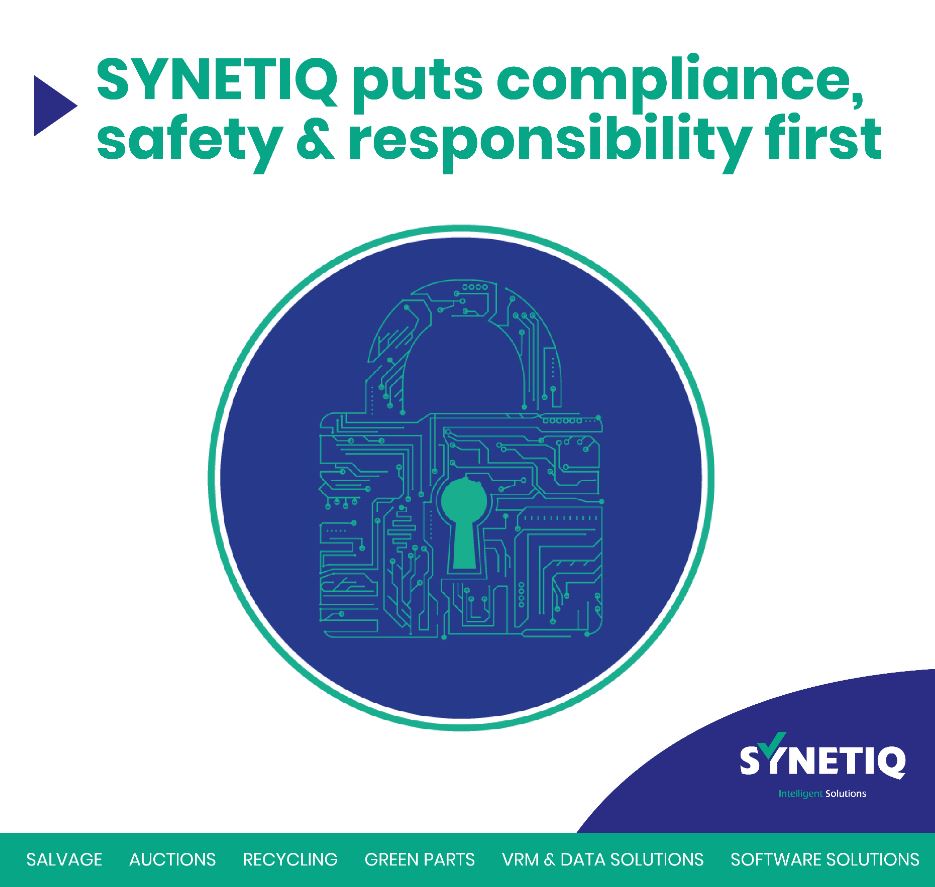 Anna completed a five-day course, which covered the knowledge and skills to implement, and maintain, an effective compliance programme under the GDPR. Anna's achievement means SYNETIQ now has two qualified practitioners within the team. Kris Scott, IT Security Manager, qualified last year and is also a Certified Data Protection Officer. It's clear that SYNETIQ is going above and beyond to achieve unparalleled compliance within the salvage and vehicle recycling industry.
Compliance is a pillar of SYNETIQ's operations; processes have been implemented to wipe personal data from all vehicles the business handles. Sat nav systems are wiped and any personal items are collected and securely returned to the policy holder.
Microsoft Secure score success
SYNETIQ also celebrating an excellent Microsoft Secure score result – another example of its efforts to remain the most compliant business in the industry.
Microsoft Secure Score is a measurement of a business' security posture; the higher the number, the more measures have been taken to protect the business from threats. The assessment is continuous and SYNETIQ's inhouse IT and web development team will ensure it carries on improving.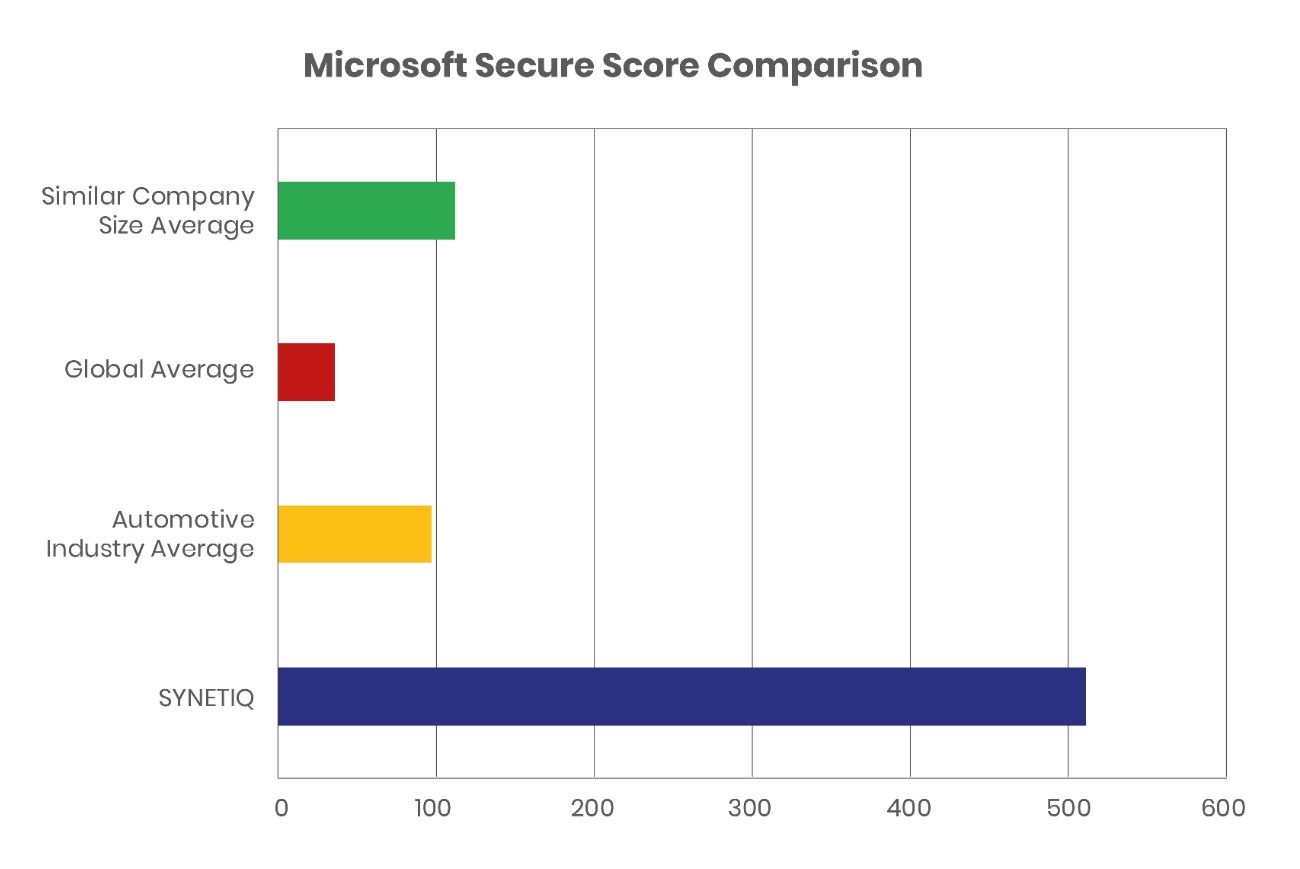 ISO audit success
Two SYNETIQ sites have also just completed successful ISO audits to renew the long-held accreditations – a timely demonstration of the compliant results in all areas of the business. Following PAS99, the SYNETIQ team developed an integrated management system to provide more efficient ways of working. By using one framework to manage all certified systems, SYNETIQ is now reducing unnecessary duplication and costs.
SYNETIQ's Doncaster Head Office was awarded ISO 27001, 14001 and 9001 accreditation's and Cinderford achieved ISO 14001.
---