SYNETIQ, the UK's largest UK-integrated salvage and vehicle recycling company, is delighted to have been included in the prestigious Yorkshire Business Insider list of the 50 Most Exciting Companies in the region.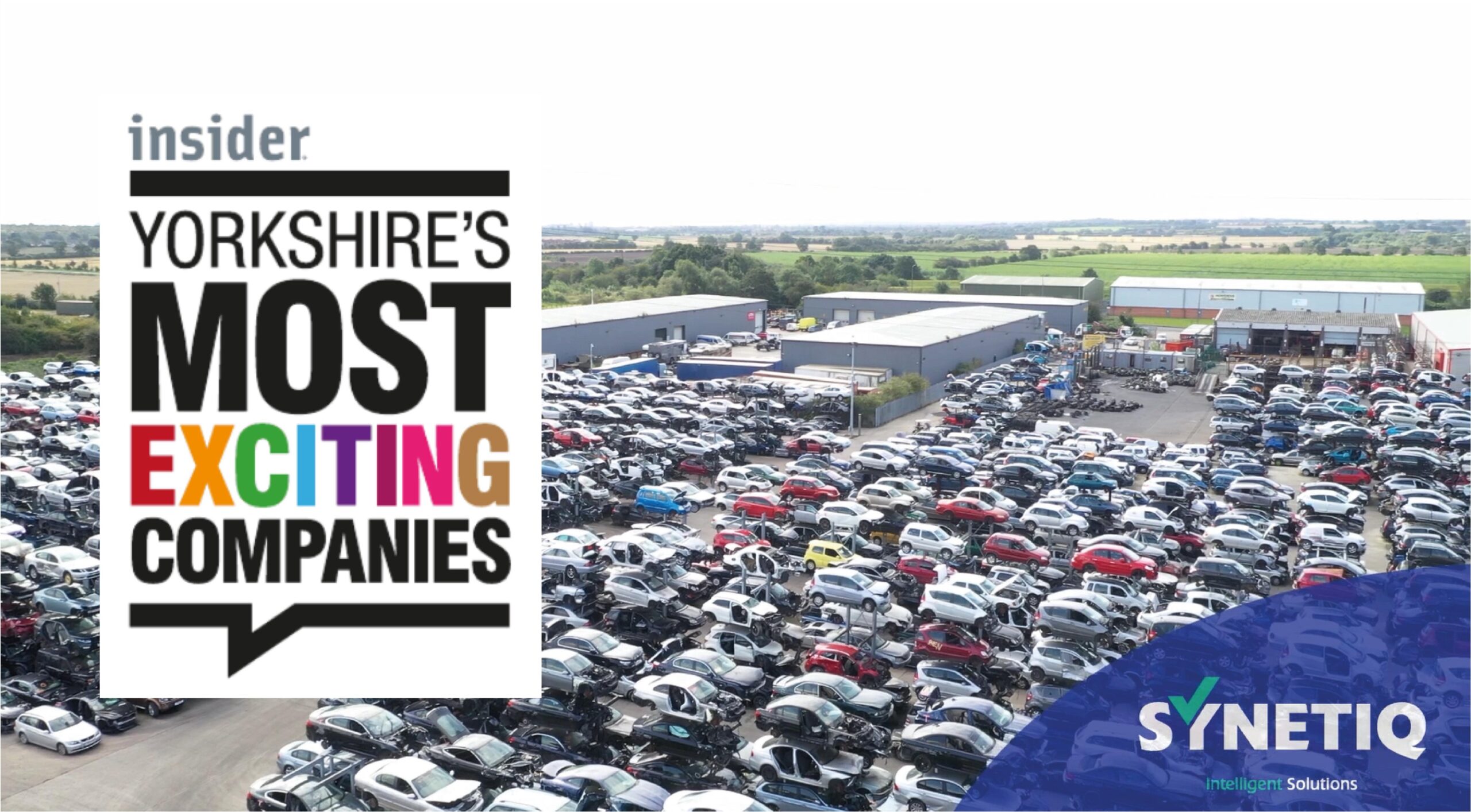 Celebrating the companies that display outstanding initiative, ingenuity, and innovation, those lauded are the businesses 'primed to make a big difference in the near future' and destined to become household names.
Headquartered in Doncaster, South Yorkshire, SYNETIQ has recently made headlines with significant investment in its sites and infrastructure. In December the business announced a 25-acre expansion of two of its Doncaster sites, integrating them to create one new industry-leading operation.
The company is also innovating, in line with the Government's announcement of a ban on conventionally powered cars by 2030, with plans for a new centre of excellence for electric vehicle recycling at its Winsford site. The first of its kind in the country, it will form an invaluable resource as the UK gears up for a shift to zero-emissions vehicles by 2035.
Speaking of the news, SYNETIQ's recently appointed CEO, Tom Rumboll, said: "We're immensely proud to have made the Yorkshire Business Insider 50 Most Exciting Companies list. It is a reflection of the progress we have made since SYNETIQ was created and the focus we place on not only the company, but also our people . . 2020 presented challenges, but we've emerged stronger and ready to seize the opportunities that 2021 presents. we have deep and broad roots in Yorkshire, and we see our home a vital part of who we are."
In addition to the Yorkshire Business Insider announcement, SYNETIQ is also currently a finalist in three categories for Doncaster Business Awards 2020/21, which will be unveiled as part of a ground-breaking digital event in March.
---