Monday 18th November will see the launch of a brand-new auction platform – built by SYNETIQ and utilised by many of the UK's leading salvage agents.
SYNETIQ's new auction succeeds the current SalvageMarket version, which has been in use for the last nine years. Although user subscription fees remain unchanged, the look, feel and capabilities will be completely transformed.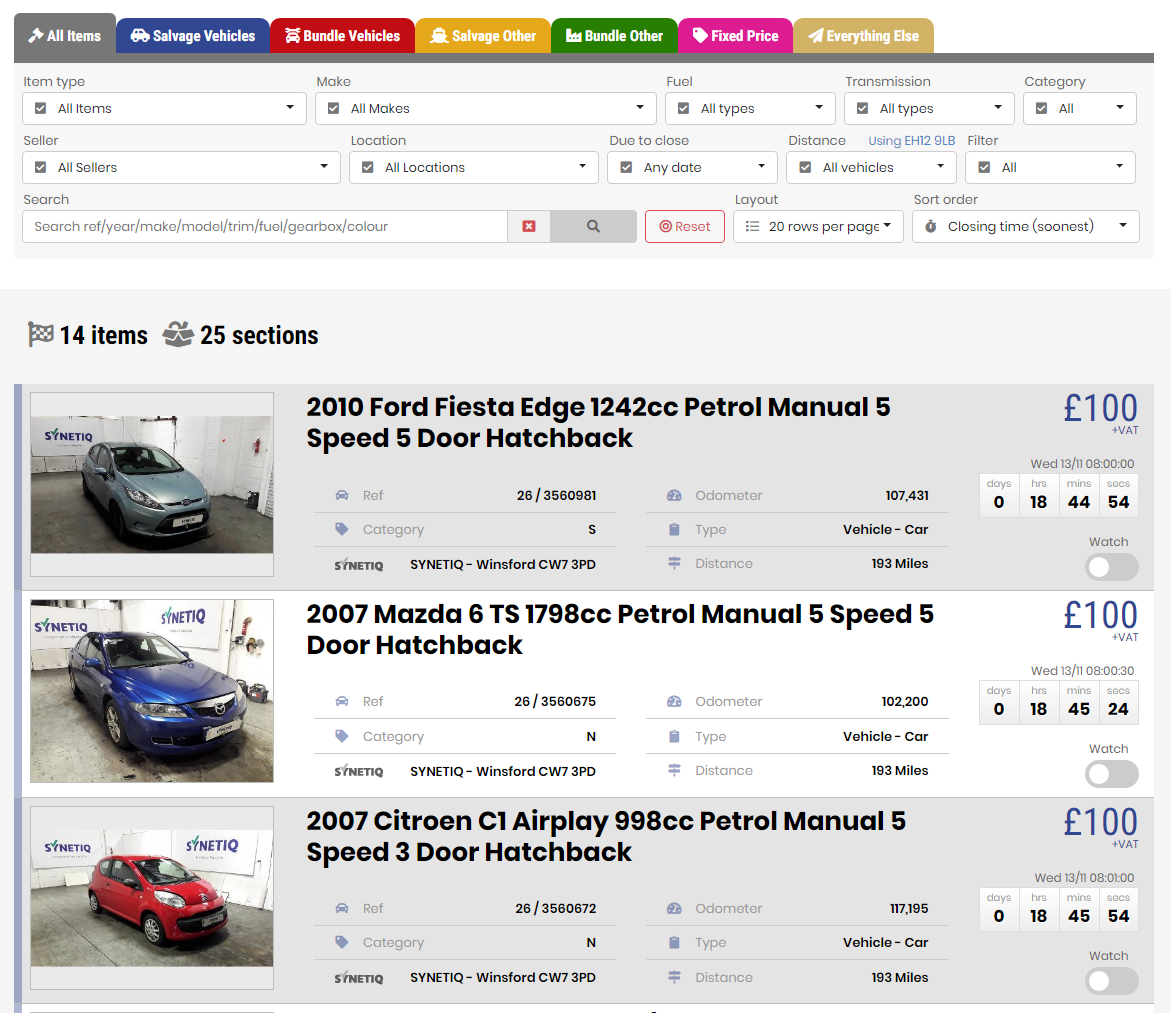 What's new?
Users can now see more information than ever when viewing items, thanks to the Specification Data feature. From engine power to optional extras, this information can be vital for users when making an informed decision while bidding.
Proof of identification can now be uploaded via an online portal, replacing the outdated manual process currently in place. This new process is also more secure, helping agents to remain GDPR compliant.
Another new feature is Bundle vehicles; these items are split into segments. Users can simply bid on the vehicle sections they require, such as engine & gearbox or seats & door cards.
Why change platforms?
The current site runs on older technology which is no longer supported. SYNETIQs development team have written a brand-new auction from the ground up using the very latest in cloud technology. The new site is designed to scale up with demand, breaking away from the limitations of the current site.
The auction has been designed and built in-house by SYNETIQs sixteen-strong team of developers, based in Edinburgh. The team will be managing the switchover, following over 12 months of development and testing. Some disruption may be noticed by users and sellers during the switchover; this will be managed by SYNETIQ and kept to a minimum.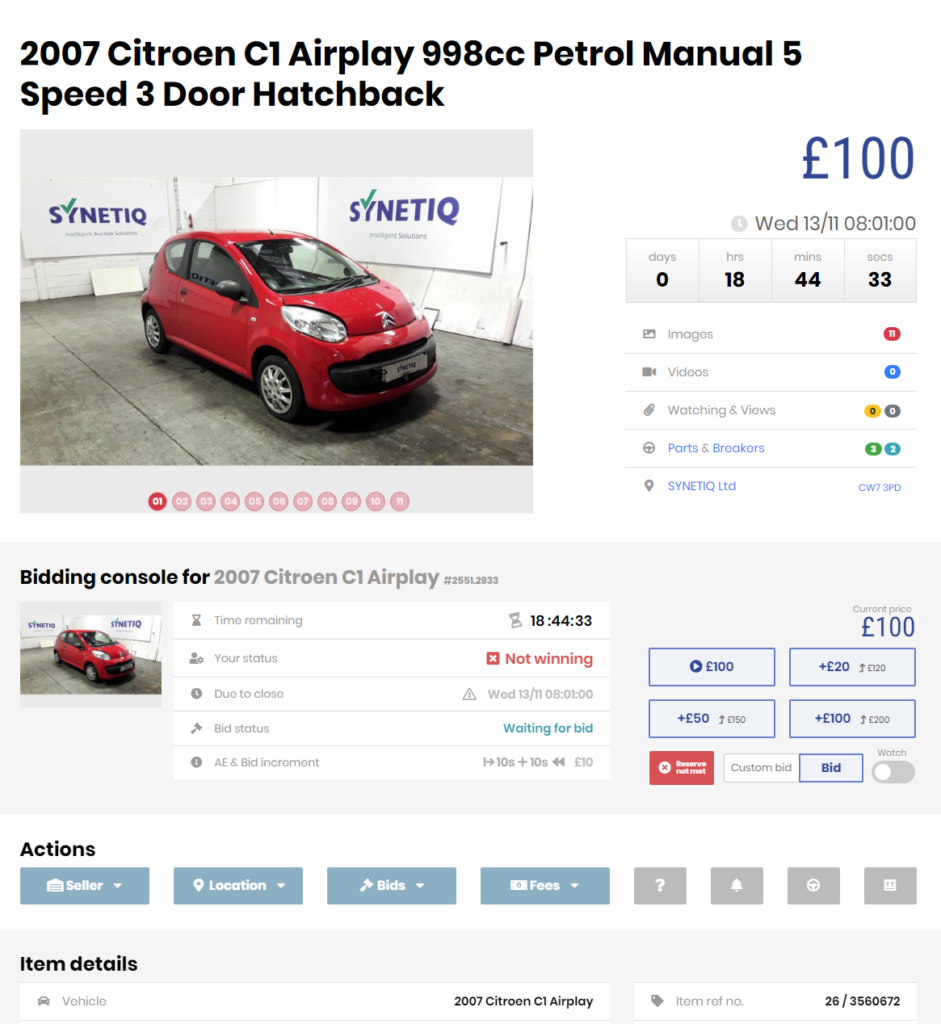 SYNETIQ has worked closely with many agents ahead of the switchover, providing extensive training and Q&A sessions; initial feedback has been positive. The launch date is just the beginning – developments and improvements will continue throughout 2020.
---