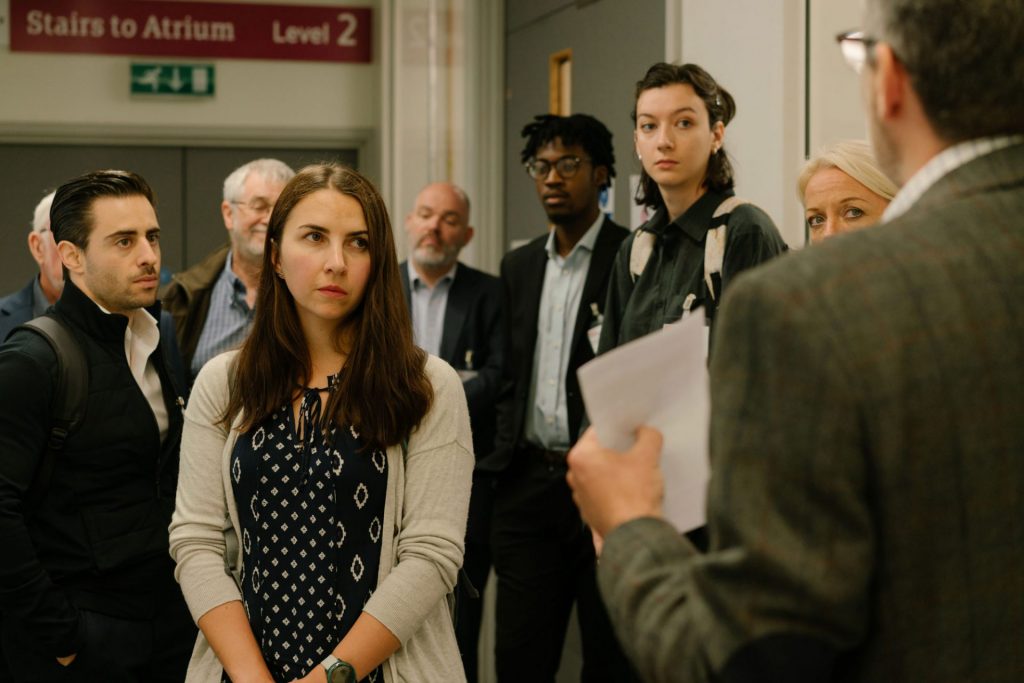 SYNETIQ, an IAA company (NYSE:IAA), participated in Sheffield Hallam University's Green Future AIMday as it continues to drive its sustainability strategy forward and helps to build a more sustainable future for motoring in the UK.
AIMday – Academic Industry Meeting day – is a strategic collaboration tool between industry and academia. Established in 2008 by Uppsala University, Sweden, the format provides businesses with the chance to access a self-selected panel of research experts and can offer potential collaborative opportunities to drive innovation forward by bringing new understandings and perspectives to real-world business problems.
As sustainability leaders in the sector, involvement with Sheffield Hallam's "Green Future" AIMday is another strategic initiative by SYNETIQ as the business seeks to transition to a net-zero business.
SYNETIQ's Sustainability Manager, Elisa Caton, presented questions to researchers on addressing challenges around vehicle recycling, decarbonising transport fleets, and encouraging business leaders to inspire action to tackle the climate crisis.
"It was an inspiring day which emphasised the need for continuous collaborative engagement between industry and academia." Said Elisa. "I'm looking forward to applying some of what I've learnt and developing those relationships with academics at Sheffield Hallam University to provide students and researchers with a great opportunity to work with industry and give SYNETIQ another route to innovate our business and lead the vehicle recycling industry towards a more sustainable future."
CEO of SYNETIQ and IAA UK Managing Director Tom Rumboll said: "Our clients need, and will continue to need, new services and solutions to be delivered by businesses in our industry that are in development or simply don't exist yet. Innovation is central to SYNETIQ's operations and we will continue to explore every avenue to reduce CO2 emissions, waste to landfill, repair cost and vehicle-off-road time."
Since 2020, SYNETIQ has worked closely with independent circular economy specialists Oakdene Hollins and embraced a science-led approach on its sustainability journey. With a focus on data utilisation and developing processes to track its impacts, the business has developed a baseline analysis of its own operational impact and strategies for reduction, as well as a green parts carbon savings calculator which allows its clients to demonstrate their Scope 3 reductions.
Image credit: Sheffield Hallam University
---