SYNETIQ has been spreading Christmas cheer in the final run up to the holidays, by completing its last round of fundraising for The Sick Children's Trust – raising over £7,000 in total.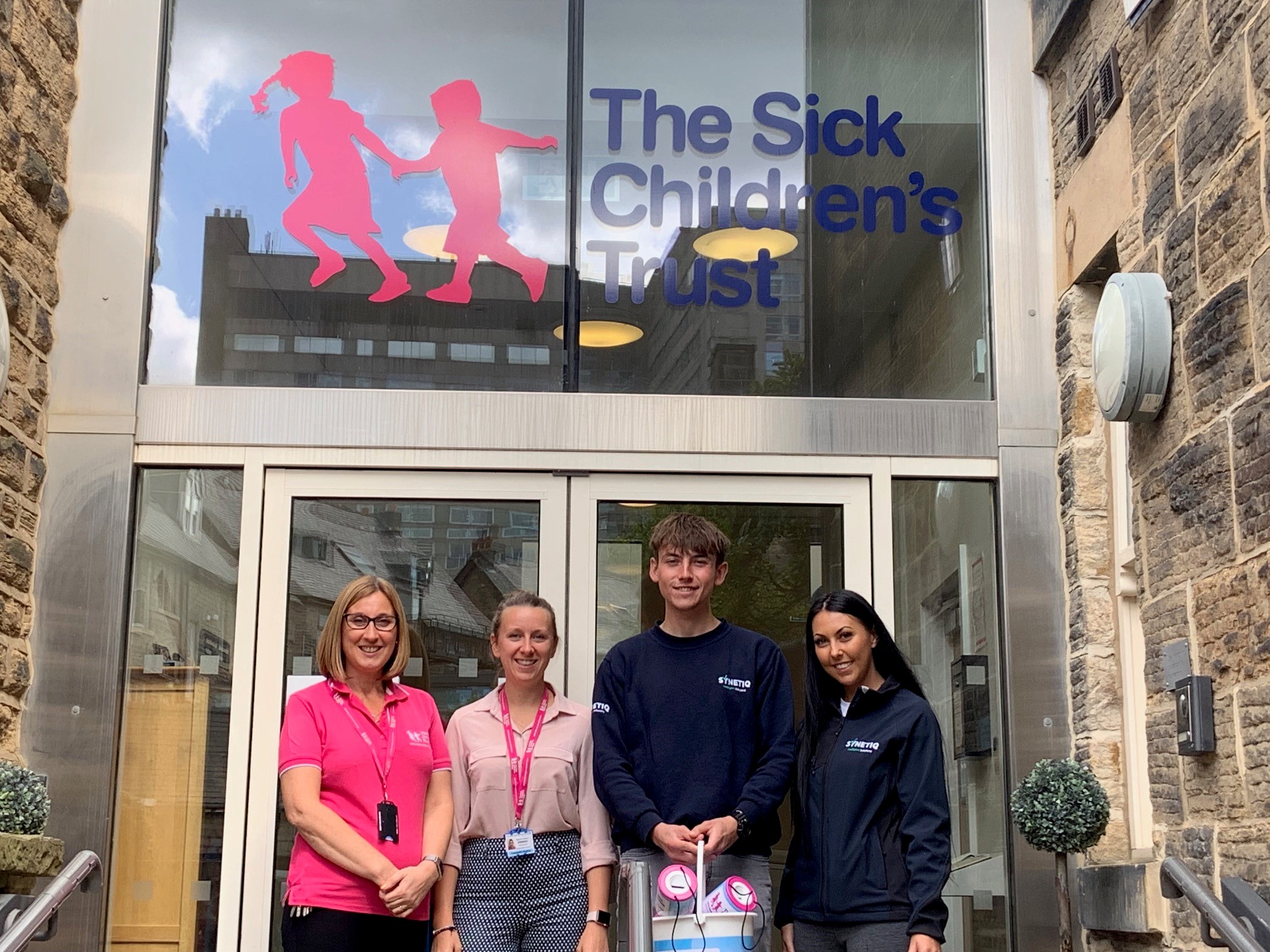 Despite the company's usual fundraising being disrupted by COVID, the SYNETIQ team got its charity work back on track with a series of virtual and remote activities that promoted individual challenges and encouraged people to donate.
With ten 'Homes from Home' around the country, The Sick Children's Trust give families with a seriously ill child in hospital a warm and comfortable place to stay, and a friendly ear to listen, when they need it most.
"It's not been an easy year for anyone, but we're proud to have been able to carry on with our work in supporting deserving charities," explains Tom Rumboll, Executive Chairman of SYNETIQ. "As a business we focused on adapting to the new and challenging work environment and, with many team members classed as key workers, we soon realised that we could approach fundraising in the same pragmatic way."
The Sick Children's Trust wants to keep families together by their child's hospital bedside, and a donation of £30 can do that. Elisa Cappello-Dowd, Community Fundraising Manager at The Sick Children's Trust said, "Having a seriously ill child is an incredibly worrying time and by giving families a place to stay it means they have one less thing to worry about.
"This year has been a challenging year for everyone, but especially families with children in hospital. As a charity, The Sick Children's Trust has kept its doors open to these families to keep them together and support has never been needed more. We'd like to say a huge thank you to everyone at SYNETIQ for choosing to take on a fundraising event for our charity, and helping us to keep families together."
SYNETIQ, the UK's largest vehicle salvage and recycling company, has supported the Sick Children's Trust since 2019, and it's just one of many charities and organisations that benefit from SYNETIQs Colleague and Community forum. This allows colleagues to vote on establishing the best use of the annual charity budget, and provides an opportunity for everyone to put forward their own initiatives for discussion.
SYNETIQs teams have walked, cycled and even skydived in order to drive donations for local and national organisations, and the business promises a 'pound for pound' scheme for all colleagues, matching the total raised by individuals for charity up to the value of £500.
Corporate Social Responsibility has been a priority for SYNETIQ's since its formation and its efforts have been recognised, as it's been shortlisted for Excellence in Corporate Social Responsibility at the Doncaster Business Awards.
At the start of the year SYNETIQ announced its partnership with Team BRIT, which supports people with physical and psychological challenges in accessing motorsport and aims to be the first all-disabled team to race in the Le Mans 24 hour.
The company also supports regional emergency services, including the First Responders for the North West Ambulance service West Yorkshire Fire & Rescue and the BARC North West Rescue Team, with practice days for event simulation. Held at SYNETIQ sites, they create a challenging training environment where rapid extraction methods and specialist tool training can be conducted safely.
---