For Imogen Anderson, National Apprenticeship Week is an opportunity to reflect on a qualification that's boosted her career.
Imogen is based at SYNETIQ's Edinburgh office and was recruited as a Modern Apprentice in 2016. Through QA Apprenticeships, a provider of IT and Business courses, Imogen found and secured the role of Apprentice Web Developer.
Hands-on experience is an integral part of many apprenticeships; in Imogen's case she was able to learn from experienced colleagues and develop the core skills necessary to pass her exams. Specific two-week courses were also available, each covering a specific subject, such as HTML.
In her first year, Imogen completed an SQA Diploma for IT and Telecommunication Professionals, achieving an SCQF Level 6 qualification. After successfully achieving her Level 8 in year two, Imogen was promoted to a Junior Web Developer role.
Steve Robbins, Head of Web & AWS at SYNETIQ, said: "Since Imogen joined us, we've reflected on ourselves with a different perspective. She has brought ideas from outside the bubble and gives us a fresher take on things."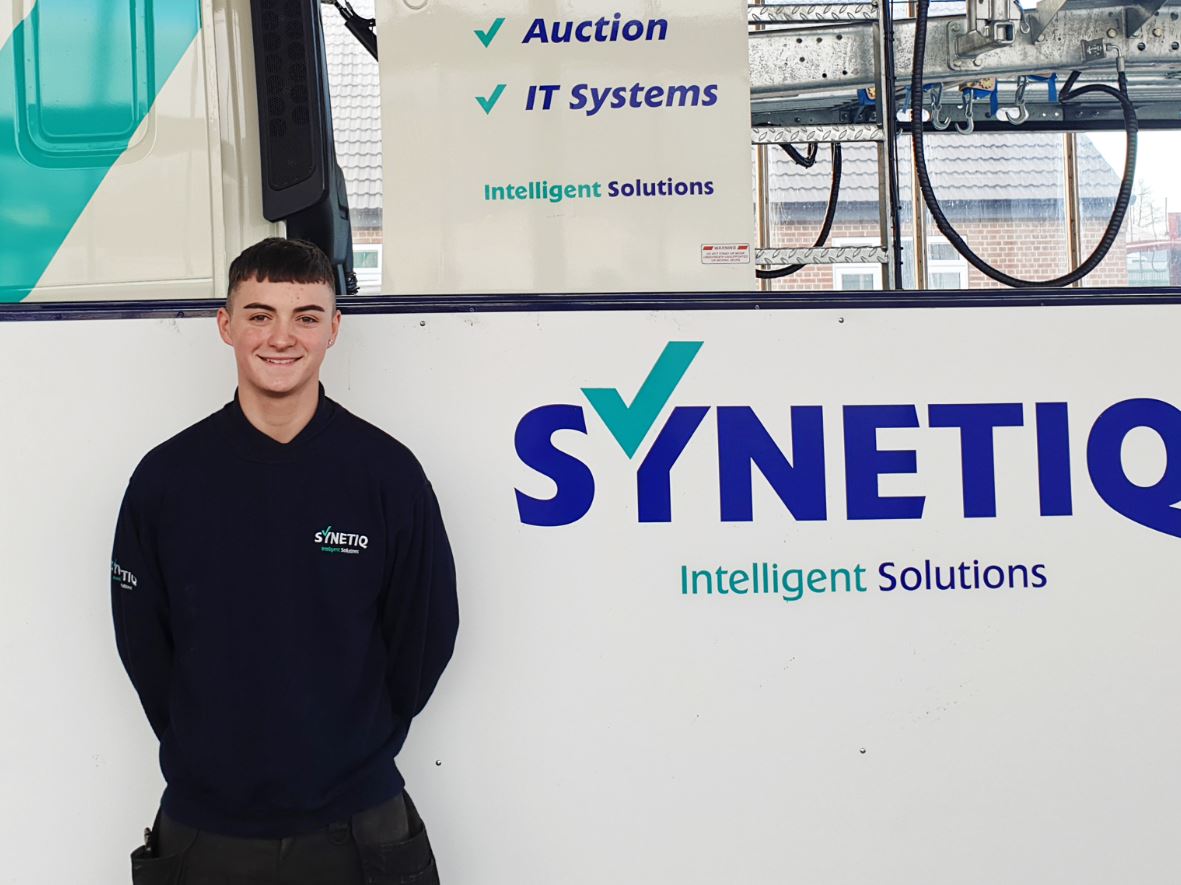 For Connor Moore, the apprenticeship journey is just beginning. He joined SYNETIQ's Doncaster team in September 2019, beginning a Stores Apprentice role directly from school through training provider GTA. Like Imogen's course, Connor's lasts for 2 years – once completed, he'll secure a Level 2 Diploma in Vehicle Parts Operations.
Connor said: "I'm really enjoying my apprenticeship so far. I get on well with everyone here and am learning loads about different vehicles and parts. Being able to earn while I learn is great too."
Day to day, Connor is learning about selecting, storing and issuing parts, providing great experience for customers and managing the payment and IT systems, attending college every other week. He's also gaining experience with SYNETIQ's dismantling team too, broadening his range of skills even further.
For Imogen and Connor, apprenticeships have been a fantastic choice at the beginning of their careers. By recruiting two keen young apprentices to bring new skills and resources to the team, SYNETIQ has made a great choice too.
As a business with a pay bill over £3 million, SYNETIQ pays the Apprenticeship Levy; a fund that can be used to pay apprenticeship wages and training providers. SYNETIQ is now looking at ways to maximise the levy for its existing workforce and potential new employees.
---