Did you know, you can now order and pay for your parts online and collect them from your nearest site?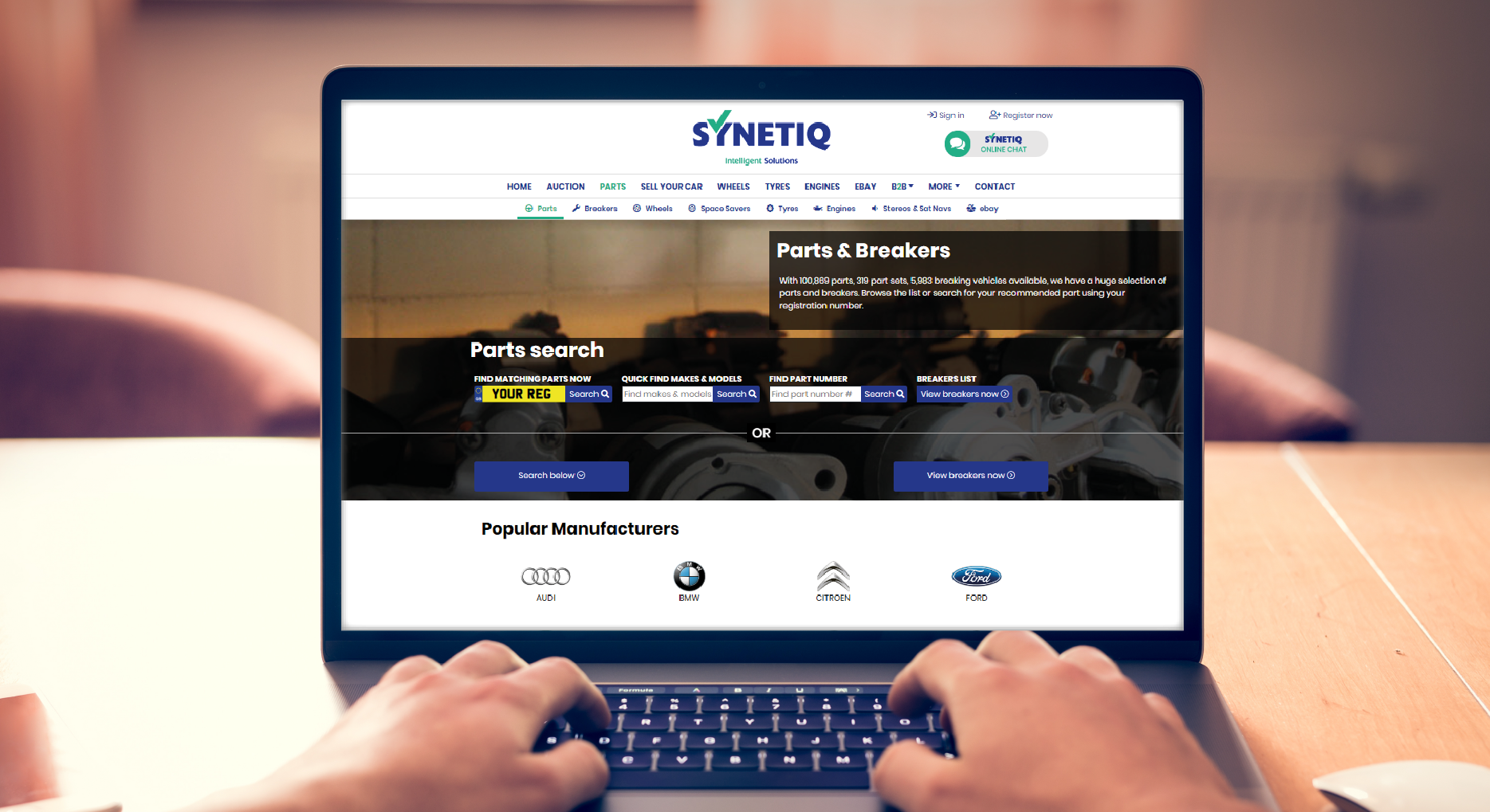 During the lockdown period, we wanted to take the opportunity to make some improvements for you. Click and collect makes it safer and easier to buy from us at the moment – but it'll also have lots of benefits going forward.
When using click and collect, you get a quick answer on what we have in stock before you visit us. It also means less waiting time once you arrive! What's not to like?
Live Chat & automatic Chat Bot
We've also launched SYNETIQ Live Chat, available through a link on our website. This is now the way to contact us if you're looking for parts for your vehicle.
We've received a huge response so far – we're carrying on improvements and training more of our colleagues, so we can answer your queries more quickly. You can use Live Chat for any type of question, whether related to auction, parts or anything else.
As of today, we've also switched on a Chat Bot – this aims to automatically respond to your question with a link to our new Knowledge Base. Again, this will make sure your questions get a speedy response – it'll also be available all around the clock.
We're hard at work, making sure you have the best experience possible when using SYNETIQ. Hope to see you soon!
---