Stunning private collection of British classics is up for grabs via SYNETIQ online auction
Jaguar XK120, Austin 'Downton' Mini Cooper S and iconic fast Fords available
Collection for sale as part of the regeneration of the Winsford Site into a centre of excellence for EV dismantling
Bidding now live, and will end Friday, May 28th
The cars are the stars as the Winsford collection goes under the hammer via the SYNETIQ auction platform. A total of 25 iconic cars of all eras are up for sale, but the five star lots are sure to attract a bidding frenzy.
Coming from the private museum based at the SYNETIQ Winsford site, the 'Winsford Collection' includes some 25 cars ranging from fast Fords, to rare Jaguars and a vast selection of classic Minis. With most vehicles emerging following years of dry storage, each is ready to be recommissioned and returned to the road. Much of the selection includes cars that can be viewed as investment projects requiring light restoration.
SYNETIQ, the UK's largest integrated salvage and vehicle recycling company, announced its intention to expand and invest in its Winsford site last year, in order to open a new cutting-edge facility for processing electric vehicles (EVs) – the first of its kind in Europe.
Five lots from the sale in particular are attracting attention from collectors and enthusiasts:
1953 Jaguar XK120 OTS. Finished in British Racing Green, and running on period-correct wire wheels and cross-ply tyres, this XK120 has been prepared to a fast-road and mild competition specification. Featuring a roll bar, aero screens, fire extinguisher, harnesses and an external ignition cut-off, this Jaguar is ready for touring, historic rallies or racing.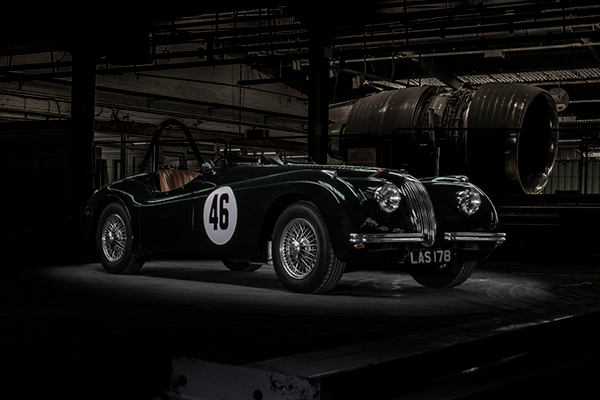 https://auctions.synetiq.co.uk/auction/items/details/1953-jaguar-xk120-road-going-competition-3880cc/155930
1964 Austin Mini Cooper S, Downton tuned with a Radford interior.
This ultra-rare, early example of the Austin Mini Cooper S is possibly unique. As a 1964 model, it features the larger 1071cc A series engine, with servo assisted disk brakes, but does not feature the twin fuel tanks of the later cars. Tuned even further by the period mini experts, Downton Engineering, this mini also features a bespoke interior by the leading British coachbuilders, Harold Radford & Co. With deeper seats, trimmed in Connolly leather and a walnut dashboard with matching door cappings, lovers of the swinging sixties and motorsport need look no further.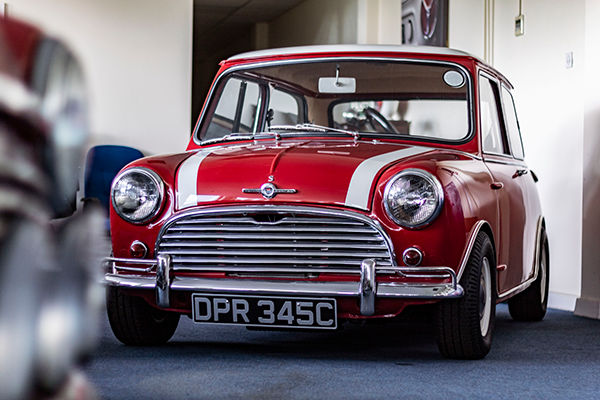 https://auctions.synetiq.co.uk/auction/items/details/1964-austin-mini-cooper-s-petrol-manual-2-door-saloon/152731
1971 Ford Escort Mexico. Launched in celebration of its victory at the London-Mexico World Rally Championship in 1970, the Escort Mexico has become one of the most sought-after examples of the type. Finished in Daytona yellow, and featuring quad Cibie spotlights at the front and diamond-cut minilite alloy wheels, this Escort is in an eye-catching specification. With just 103,000 miles shown on the odometer, this is ready for a serious collector to own and enjoy.
https://auctions.synetiq.co.uk/auction/items/details/1971-ford-escort-mexico-1558cc-petrol-manual-2-door-saloon/152384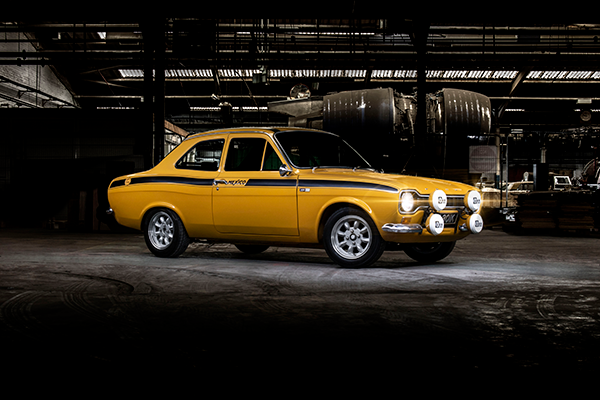 1989 Ford Sierra RS Cosworth. Finished in diamond white, with an unmarked grey velour interior, this example shows just 38,000 miles on the odometer. With buyers finding it increasingly hard to find unmolested, original examples of these turbo-charged 80's super saloons, this Sierra Sapphire has already caught the eye of serious collectors of the marque.
https://auctions.synetiq.co.uk/auction/items/details/1989-ford-sierra-rs-cosworth-1993cc-turbo-petrol-manual-5-speed-3-door-hatchback/152082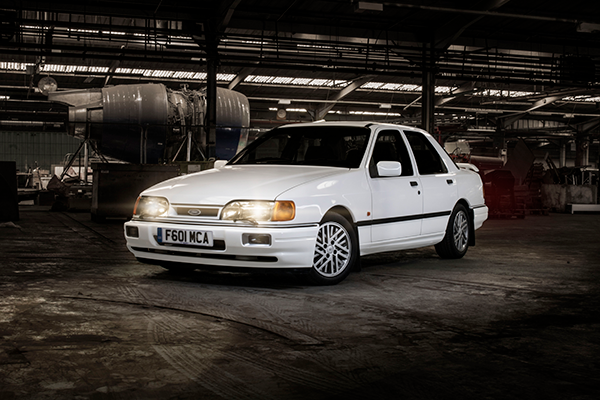 1992 Ford Escort RS Cosworth. For fans of the turbo-charged road versions of the group A rally cars, there are few more iconic cars than the Escort RS Cosworth. With a 2-litre, turbo charged engine, permanent four-wheel drive, ample downforce thanks to the whale-tale rear spoiler, the Escort RS Cosworth was built for speed. This early example, featuring optional leather seats, electric windows and with a manual sunroof, is finished in a deep Mallard Green having benefitted from some subtle enhancements. Compomotive alloy wheels, and an upgrade to AP Racing brakes are both period correct, and also reversible, should the new owner desire a factory-spec vehicle.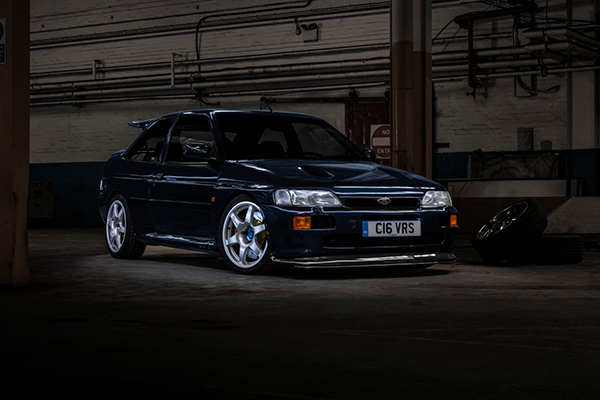 All vehicles are offered for sale via SYNETIQ's online auction platform. Bidding is now live, and will end on Friday May 28th. Registration for SYNETIQs auction costs £50+VAT per year, and can be accessed via this link.
---