We welcome a new Client Director to our team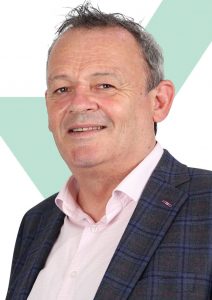 We welcome a new Client Director to our team
This month, we welcomed Nick Farrell, Client Director, to our Client team as he joins us to retain and develop new relationships with our valued clients.
Nick has a depth of industry knowledge and experience and we have no doubt he will be an asset to our business as we remain committed to our clients and future growth plans.
Nick Farrell, Client Director commented on his appointment:

"I am delighted to be joining the SYNETIQ business at such an exciting time.
"The combination of the uniquely integrated offering, commitment to sustainability, innovation and continuous improvement, and the passion the business has for client service, is energising
and exciting.
"I am really looking forward to engaging with the industry as part of the SYNETIQ team."
Tom Rumboll, CEO of SYNETIQ and Managing Director of IAA, commented:
"To attract someone of Nick's calibre is testament to the quality and reputation of the SYNETIQ business.
"His depth of knowledge, diverse range of experience and integrity is a rare combination, and I know Nick will be a fantastic asset to our business and to our clients.
"Nick's appointment underlines our commitment to our clients and supports our plans for further growth."
It's great to have Nick as part of the team and we look forward to a great future.